Trade Shows
Nov 11 2019
We are back from SEMA Show 2019! What an amazing week and thank you to everyone who stopped by our booth.
A recap on this years 2019 SEMA Show, we debuted some new products that might see us introduce more of this year. On display at our booth is a Mclaren 720s and a Tesla Model 3 fitted with VIS Racing Carbon Fiber Parts.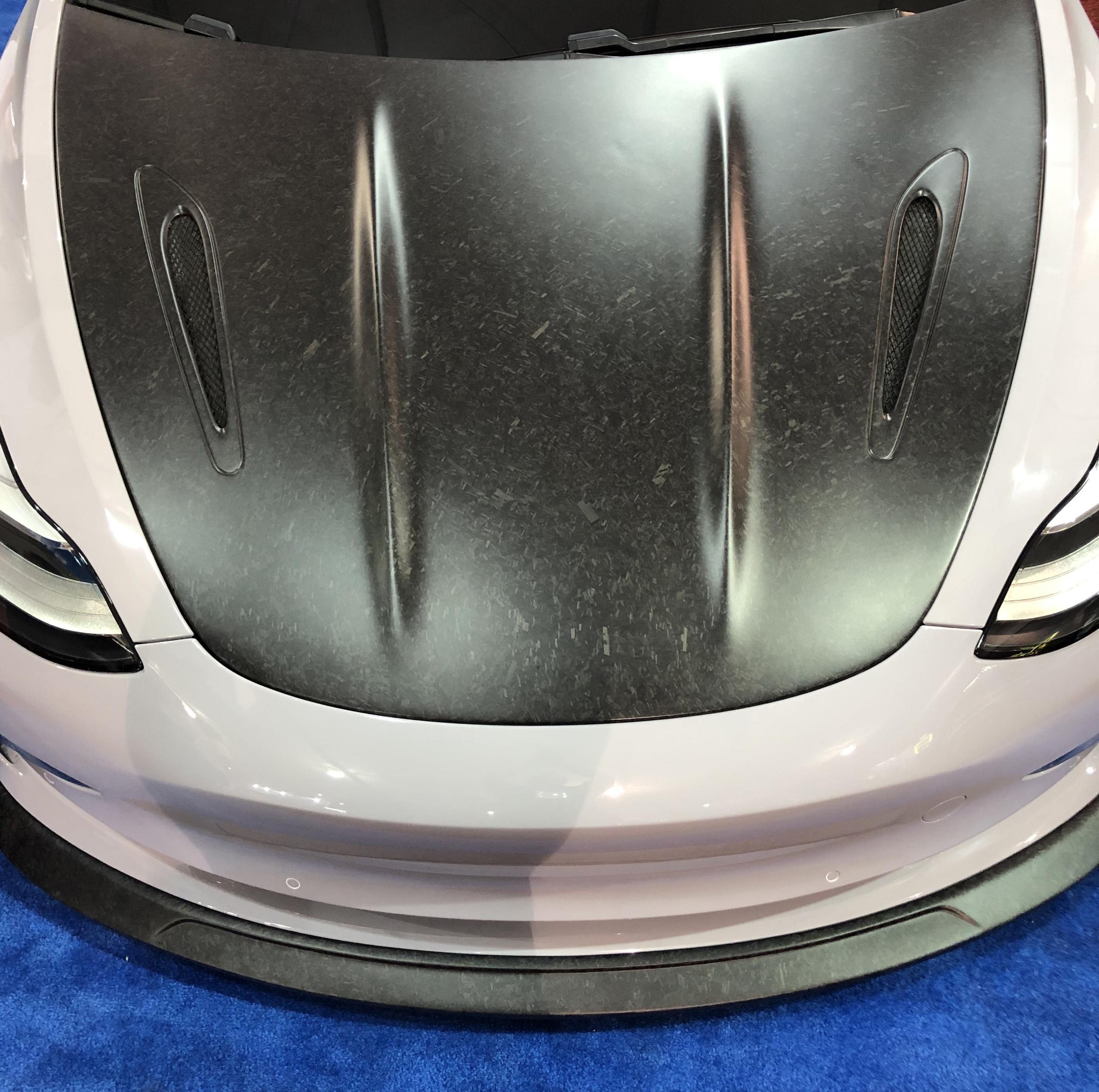 The Mclaren 720s is fitted with our Brand New 12K Carbon Fiber Kit. The car originally had no carbon fiber on it and as can you see here on this Mclaren, all the carbon fiber pieces on the car is made by VIS Racing.
The Tesla Model 3 is fitted with brand new Matte Forged Carbon Fiber Lip kit. Its the first of its kind and our second iteration of the Forged Carbon Fiber Line. The design of the hood on the Tesla Model 3 is inspired by the Mclaren 720s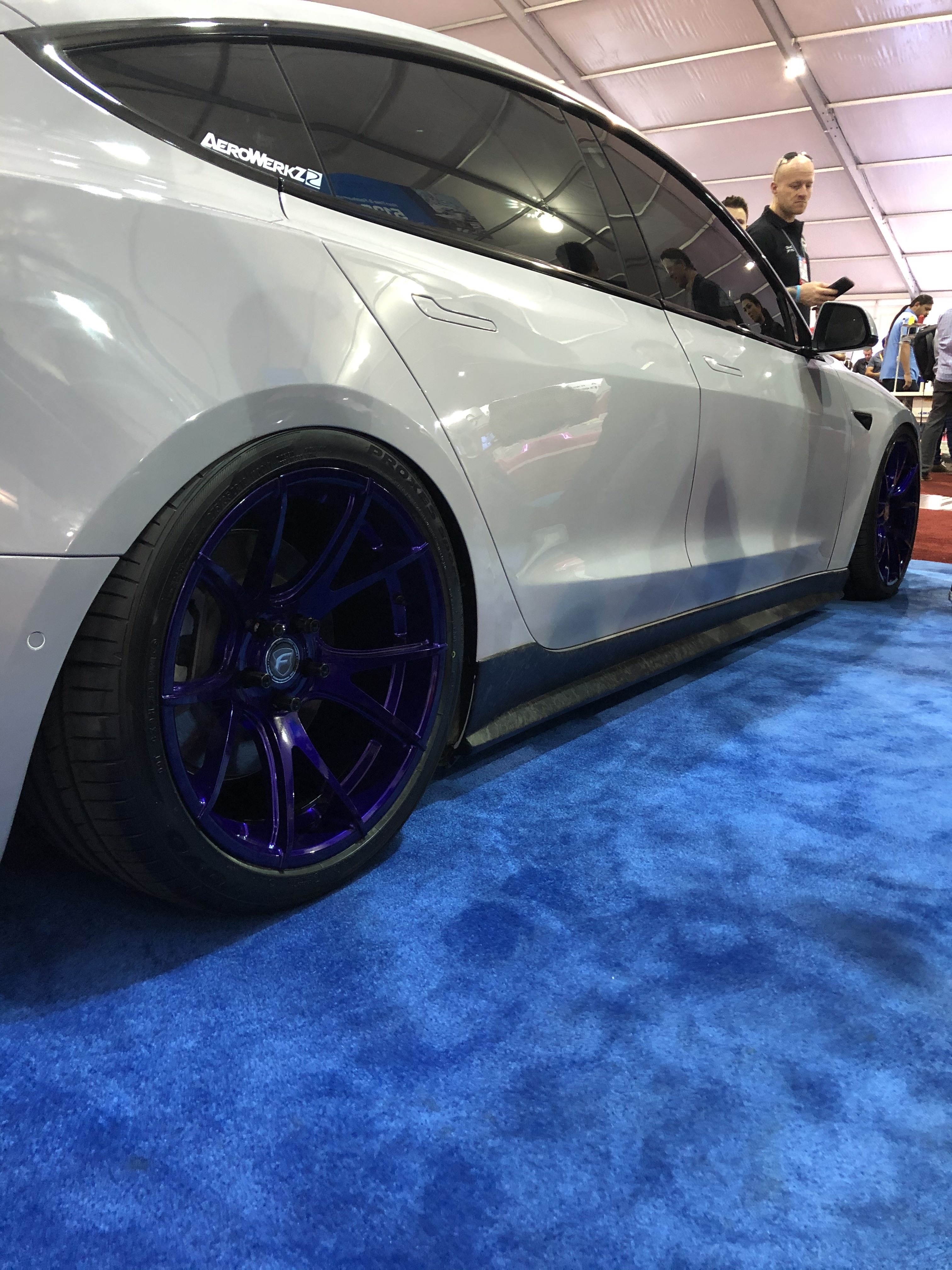 Availability and pricing of these pieces are not available at the moment but stay tuned for updates in the coming weeks.
---
Aug 1 2018
We are excited to announce that VIS Racing will be attending the 2018 SEMA Show in Las Vegas! The trade show takes place October 30 - November 2, 2018 at the Las Vegas Convention Center and features many of the top companies and products in the auto industry. There will thousands of new products, over 2,400 exhibitors, and more than 1,500 custom vehicles on display at the show, making it the place to be for motoring enthusiasts! The SEMA Show also provides a wide range of activities for attendees, including but not limited to: educational seminars, product demonstrations, and special events. One of the most notable of these, the Continental Tire Extreme Driving Experience (powered by BMW), will be taking place next to our booth located in the Performance Pavilion directly outside our tent!
This will be our first appearance at SEMA in many years, and we are excited to be displaying our new Forged Carbon Fiber! Forged carbon is a new process of producing material by shredding sheets of carbon fiber into small pieces. Once the shredded carbon material is placed into the molds, special resin is added, vacuumed and heat treated to produce a strong product, with a unique marble-like look. This process is used in super cars and hyper cars, but on small scale items since the rigid material is difficult to conform to certain shapes. VIS Racing Sports has been able to make the material confirm to the desired products and will now offer the finish in much larger items such as trunks, hoods and hatches. We are eager to put our Forged Carbon on display so that consumers and professionals alike will be able to experience its unique design first-hand and what it has to offer.
Our booth number is 53113 and is in the Performance Pavilion section of the Bronze Lot, situated outside of the South Hall. Come out and see us in person!
Fun Fact: The SEMA Show brings together more than 130,000 industry professionals, making it the largest annual gathering of small businesses on the planet!
---